These oral sex tips for girls will show you how to be a goddess down there! Not every girl is born with fantastic oral sex skills, but that's not a big deal, these steps are easy to follow and will greatly improve your ability 'down there'. You may be interested to know that all of these oral sex tips came from the free Bad Girls Bible newsletter. If you are interested in learning more then make sure to check it out.
Oral Sex Tip #1: Clean Your Mouth First! Before you go down on your man to give him a blowjob, you need to brush your teeth and use mouthwash. This is for a number of reasons. The first is hygiene. Many people catch a number of diseases even while only engaging in oral sex. Brushing your teeth and using mouthwash isn't the perfect solution, but it certainly helps you to be more hygienic when sucking off your man.
The other great thing about using mouthwash and brushing your teeth is the wonderful sensation that it will give your man. Most toothpaste and mouthwash has a mint flavor to it. This will feel cool and tingly to your man, something that will heighten his pleasure.
Oral Sex Tip #2: Start With Your Hands. Most girls think that men hate foreplay. That's not quite right. Men like a different type of foreplay. The kind of foreplay that men like is a getting a handjob before they get a blowjob. This is something few girls actually realize when mastering the art of how to give a blow job. So before you give your man oral sex, start by first using your hands to rub his penis up and down and to massage his balls.
The best thing that you can do is to start very gently. Just use your hands to gently touch his penis first, before you start to grab it in your hands. Then next you can grab it in your hands and just start to slowly masturbate him. Then after a few minutes of this, it's time to start giving him oral sex.
Oral Sex Tip #3: Make Some Noise. Yes, most guys get hard by things that they see, but they also get off to what they hear (and a lot of girls seem to forget this). So when you are giving your man oral sex, then make sure that you aren't completely silent. Instead you should make some noises. It could be something as simple as groaning or moaning. But if you are feeling a little more adventurous, then you can try using a bit of dirty talk, like telling him how much you are enjoying what you are doing.
Oral Sex Tip #4: The Element Of Surprise! While sex usually takes place in the bedroom, guys can quickly tire of this. So to keep things exciting, you should consider trying out different places and situations. Maybe he has just arrived home from a tough day at work. This is the perfect time to surprise him with a blowjob in the living room, while he is sitting down on the couch. Or maybe he's in shower having a wash. This is the perfect time to surprise him by jumping in the shower with him, getting down on your knees and giving him head.
If you are interested in learning more great oral sex tips as well as pleasing your man sexually then make sure you check out the Bad Girls Bible for the best tips.
————————————-
More Great Sex Tips And Articles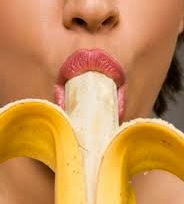 Many girls don't know that there are literally a hundred different ways to give your man a blowjob. These 3 blow job techniques are the ones that have gotten the best feedback from guys that I have been with. You will guaranteed to put a big smile on your man's face after trying any of these bj techniques. #2 is the favorite according to all the feedback I've been getting.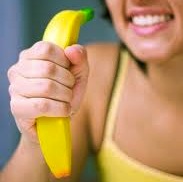 Mastering the handjob is a crucial skill to have in your arsenal if you want to keep him thinking about you in a sexual way (and not some other girl). This article will start you off on the right track to giving him a hand job to remember. Handjobs are probably the easiest sexual 'move' that you can learn, so knowing how to give a good one is a no-brainer.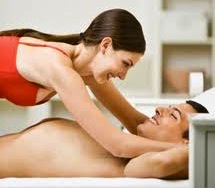 This is probably my best article. In it you will learn 9 awesome ways to please your man. You will probably never have heard of any of these sex tips before, but rest assured, they work incredibly well. So well in fact that you may find that your man will be craving your presence a lot more!