Once you know how to give a hand job to a guy, you can be guaranteed that he will return the favor. So how can you give your man a great hand job? Well a good idea would be to check out the free Bad Girls Bible newsletter. It will teach practically everything you need to know about giving awesome handjobs and blowjobs
The Build Up
First things first: Make sure that you are both clean and hygienic. Once you are, then you can begin. Now you may be thinking of grabbing his cock straight away, when in fact a little build up will make his hand job way more fulfilling and sexy! You can start by rubbing outside his trousers with your hands and slightly grabbing his cock through his jeans/trousers. Then when you feel that he is starting to get quite hard, you can reach inside and actually grab it.
During this time, it's a good idea to keep kissing him as it will add to the whole experience.
Grab It And Stroke It…Lightly
Now that you have your hands down his pants, it's time to grab his penis in your hands. Start off by grabbing it very lightly and gently stroking it up and down. Allow your fingers to gently brush up and down his shaft. This may not be obvious to most people learning how to give a hand job, but if you start off really fast, it's usually not that enjoyable for most guys.
Tell Him How It Feels
You may be a little shy or nervous when you first start jerking him off, but relax, it's completely normal. You may also feel a little shy or nervous telling him how it feels to have his dick in your hands. But trust me, every guy loves hearing sexual talk (not necessarily dirty talk). So you can start telling him how it feels to give him a hand job. You can say really simple things like, "I really like how your dick feels in my hands." or "I love doing this". Notice that all these tips are just simple things that add to the handjob you are giving him.
Not So Fast!
Most guys get aroused very easily and because of this, they can also cum very quickly too. Often in under a minute! However this is not necessarily a good thing. When you are learning how to give a great hand job, you need to try and prolong the hand job for at least 5 minutes. So to prevent him from cumming quickly, you need to use soft touches, not hard ones.
The Technique
The most important part to knowing how to give a good hand job is what you actually do with your hands. First just grip his shaft like you would if it was a pipe. Then slowly move your hand up and down it. This part is simple, but it can get a little boring after a while.
The most sensitive part of a man's penis is the head, the top of the penis. This is where you should focus your handjob, especially towards the end as he is about to cum. To stimulate the head of his penis, all you need to do is rub it gently with your hand. You can use his precum to help lubricate it to make it easier and more pleasurable for the both of you.
Testicles & Perineum
I couldn't believe that none of my girlfriends knew about these 2 important & highly sensitive regions for making you handjob that much more enjoyable! The testicles are obviously your man's balls, while the perineum is a the patch of rough skin between his balls and anus. Both of these feel fantastic for the man when you touch them.
The best way to stimulate his balls are to gently fondle them between your fingers. While the best way to stimulate his perineum is to slowly but gently rub your fingers over it. You can also gently scrape it with your nails. Just remember that this is a super-sensitive spot, so be careful if your nails are long!
If you are interested in learning more about giving great hand jobs and blow jobs then you need to check out the Bad Girls Bible. It will teach you pretty much everything you need to know.
————————————-
More Great Sex Tips And Articles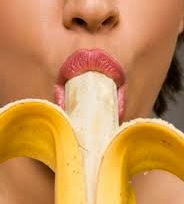 Many girls don't know that there are literally a hundred different ways to give your man a blowjob. These 3 blow job techniques are the ones that have gotten the best feedback from guys that I have been with. You will guaranteed to put a big smile on your man's face after trying any of these bj techniques. #2 is the favorite according to all the feedback I've been getting.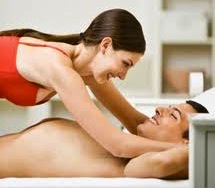 This is probably my best article. In it you will learn 9 awesome ways to please your man. You will probably never have heard of any of these sex tips before, but rest assured, they work incredibly well. So well in fact that you may find that your man will be craving your presence a lot more!