Learning how to satisfy a man in bed is not actually that difficult. There are just a few simple things that you need to know in order to satisfy your man properly every time. After reading this article, you may also be interested in taking a look at How To Satisfy A Man Sexually to get more ideas on how really please your man, even when you're not in the bedroom.
If you are wondering where we got these tips from, they all came from the free Bad Girls Bible newsletter. You should check it out now if you are interested in learning more about how to sexually satisfy a man in bed.
It would be nice if I could give you 5 simple tips that you could quickly use to completely satisfy your man in bed and learn how to give a blowjob to your man. In fact, most books and sex courses promise this. Unfortunately, they are all selling you a lie. Getting better at sex and learning how to satisfy a man in bed takes time and effort. But with the right tools and techniques you can improve dramatically in a matter of days! These 3 simple tips will quickly put you on the road to fully satisfying your man…
Talk To Him
This is probably the most overlooked part of satisfying your man in bed. Talking to your man is vital if you want improve your sex life and satisfy him fully in bed. You need to find out what he likes and what he doesn't like. Specifically you need to find out what positions he likes, what type of sex he likes (oral, anal, doggystyle, missionary, 69, etc), where he likes to have sex and any fantasies he has.
Do Not Ask Him Directly! If you ask your man directly what he likes and doesn't like, then the odds are that he will close up and not tell you. A better way is to make him feel comfortable first by telling him what things you enjoy during sex. After you open up and tell him what you like, he is more likely to open up and tell you what he likes.
Try New Things
Unfortunately, most guys are incredibly shy when it comes to opening up and telling their partner about their fantasies. This can be a little annoying for you when you are trying to figure out how to satisfy your man in bed. Luckily there is a solution…All you need to do is try new things. This means that you need to do things like try new positions, possibly buy a sex toy/lube, try wearing some sexy lingerie. You may even find that you both share the same fantasy which is win-win.
Make Some Noise
You may already know that guys get turned on mostly by what they see. However what they hear also helps to turn them on. So if you are someone who is normally quiet in bed, try making a little noise. I'm not saying that you should fake an orgasm. It can be something as simple as breathing deeply and heavily. Or groaning. You might also be interested in talking dirty to your man too.
Being more vocal in bed may not logically seem like it would turn your man on. But it does. The funny thing is what you say doesn't actually make him more sexually aroused. Instead it feeds his ego. Feeding his ego is actually far more important to satisfying a man in bed. Hearing you groan, moan and even scream will make him fell more like a man, more powerful and ultimately more satisfied.
If you are interested in more sex tips and learning more about how to really satisfy a man in bed, then I suggest you check out the Bad Girls Bible for the best tips and help.
————————————-
More Great Sex Tips And Articles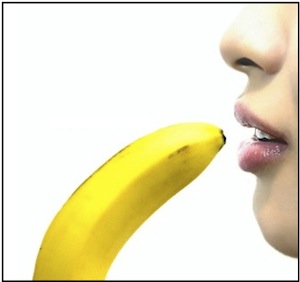 Men like blow jobs. Simple as that! However there are literally a million different ways that you can give your man a blowjob. There are also a lot of things that you are potentially doing wrong, very wrong. Find out what they are and get them fixed with this guide. You will also learn some very simple but powerful techniques that you can use right now to give your man a blow job that he will never forget!
Sex Tips For Women – The 7 Building Blocks Of A Sexual Goddess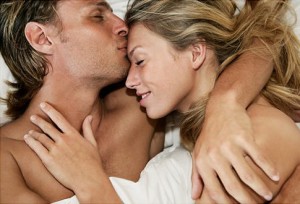 If there is one article you need to read to improve your sexuality abilities, then it's this one. These 7 tips are the building blocks of what made me the sexual goddess I am today. Learn them and you will be well on the way to becoming a 'demon in the sack'.