Learning how to deep throat is guaranteed to turn your man on. It's one of those things that men seem to just love. However there are a few problems with giving your man deep throat. The main one is the fact that almost all girls have a gag reflex. Below you will find some great tips on how to give deep throat to your man. All of these tips come from the free Bad Girls Bible newsletter.
By taking his penis to the back of your throat, you will obviously trigger your gag reflex which can potentially result with you throwing up (something that you obviously want to avoid!). So the main thing that this article is going to teach you is how to control your gag reflex. Once you can control it, then the other parts to learning how to deep throat are very easy. So what steps can you take to control your gag reflex?
1. The best thing that you can do is to cure your gag reflex through a gradual process of desensitization. This is important for learning both how to give a blowjob as well as how to deep throat without coughing, gagging or even throwing up. To do this, you need to repeatedly stimulate your gag reflex by touching the back of your throat with something like a spoon. Obviously the first few times that you do this, you will gag. Don't worry. The key is to try and remain relaxed and gently prevent yourself from gagging. You will find that after a little while you won't be gagging as much and that you will be able to tolerate the back of your throat being touched without flinching more easily.
You only need to spend a few minutes each day doing this. Soon you will notice that your gag reflex will have almost completely disappeared. You will also find that you can withstand quite a lot of pressure in the back of your mouth and throat without gagging at all.
2. While the first technique is probably the best method to teaching yourself how to deep throat without gagging there is another trick that you can use when you are learning how to deep throat properly. The trick is humming! Seriously! While humming may not sound like a great way to deep throat your man without gagging, it is seriously effective and it makes him enjoy the blow job much more!
3. Don't forget to breathe. This is another important part of deep throating your man. It's still perfectly easy to breathe through your nose as you are giving your man deep throat, so don't forget to breathe, it will help you stay relaxed.
4. Don't worry about the extra mucus. A strange thing happens when you are giving your man deep throat; your throat will start to produce a huge amount of white mucus. Don't worry. This is perfectly normal and will help to lubricate your throat and make his blowjob feel fantastic.
If you are interested in learning more about how to deep throat and give awesome blowjobs, then check out the Bad Girls Bible for the best tips and help.
————————————-
More Great Sex Tips And Articles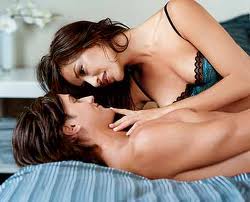 Having the ability to turn a guy on is important if you want to keep him around and in your life. If you are not doing these 5 things then you risk him getting bored and looking to someone else to fulfill his needs sexually. Luckily each of these 5 tips and techniques is surprisingly easy to master.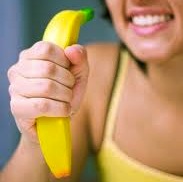 Mastering the handjob is a crucial skill to have in your arsenal if you want to keep him thinking about you in a sexual way (and not some other girl). This article will start you off on the right track to giving him a hand job to remember. Handjobs are probably the easiest sexual 'move' that you can learn, so knowing how to give a good one is a no-brainer.