These blow job tips will take you from zero to hero in no time at all! If you want to be able to give your boyfriend a mind blowing blowjob experience again and again, then read on. You may be interested to know that all of these awesome BJ tips came from the free Bad Girls Bible newsletter. Check it out now if you want to learn everything there is to know about giving the perfect blowjob.
The is no one key to giving your man an earth shattering blow job, rather there is a bunch of different tricks, tips and techniques that you can use together.
Blow Job Tip #1 The Build up. Men always want what they can't have. And they want it immediately. But if gratification is delayed, then they are going to feel far more satisfied when they finally do get what they want. Think about Christmas as a kid. After counting down the months and days, when Christmas day does finally arrive, you couldn't be more satisfied. But getting a surprise present randomly isn't half as satisfying.
So use this to your advantage with your man when learning how to give a BJ. Tell him that you have something waiting for him. Tell him that at the weekend, you plan on giving him the blow job of his life, but that he will have to wait until then before he receives it. This build up will drive him crazy and get him thinking about the blow job all week long. As it gets closer and closer to the weekend, start talking about it more and more, but don't give in to him yet. Wait until the weekend! When the weekend finally does arrive, he will glad it did and when he gets his blowjob, he will find it far more satisfying than if he was getting one every day.
Blowjob Tip #2 Don't Rush It. This is an extension of Blow Job Tip#1. However it refers to the actual act itself. Many girls are are too eager to get it over with, which means that the total time of the blowjob is really short. This is a seriously bad thing when it comes to blowjobs. Instead you need to make it last as long as possible. To prolong the blowjob there are a number of different things that you can do.
Start off with some foreplay, just kissing him and rubbing him outside of his clothes. Then after a few minutes of this, you need to move on to something a bit more 'stimulating'. Put your hands inside his pants and start to massage his penis until it is hard and erect. You can now start to masturbate him for a few minutes. Make sure not to grab him too hard! You don't want him cumming too quickly! After masturbating him for a few minutes, it's time to remove his pants and start giving him a blow job.
Blowjob Tip #3 Lube Helps! Most girls think that guys like getting blowjobs because the girl is kissing, licking and sucking their penis. This is only half true. The fact is that the biggest turn on for guys during a blowjob is the feeling of soft wetness. In other words, the wetter your mouth is, the better the blowjob is going to feel for the guy. If you can't naturally produce a lot of saliva in your mouth then you might consider purchasing a flavored lube. This means that the blowjob will feel fantastic to him, but it will also feel good (taste good!) for you thanks to the flavored lube.
If you are interested in learning more blowjob tips then I suggest you check out the Bad Girls Bible. It will literally take you by the hand and teach you how to give your man a perfect blowjob.
————————————-
More Great Sex Tips And Articles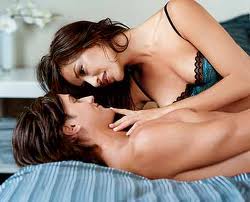 Having the ability to turn a guy on is important if you want to keep him around and in your life. If you are not doing these 5 things then you risk him getting bored and looking to someone else to fulfill his needs sexually. Luckily each of these 5 tips and techniques is surprisingly easy to master.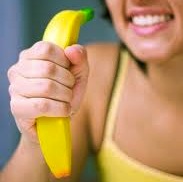 Mastering the handjob is a crucial skill to have in your arsenal if you want to keep him thinking about you in a sexual way (and not some other girl). This article will start you off on the right track to giving him a hand job to remember. Handjobs are probably the easiest sexual 'move' that you can learn, so knowing how to give a good one is a no-brainer.